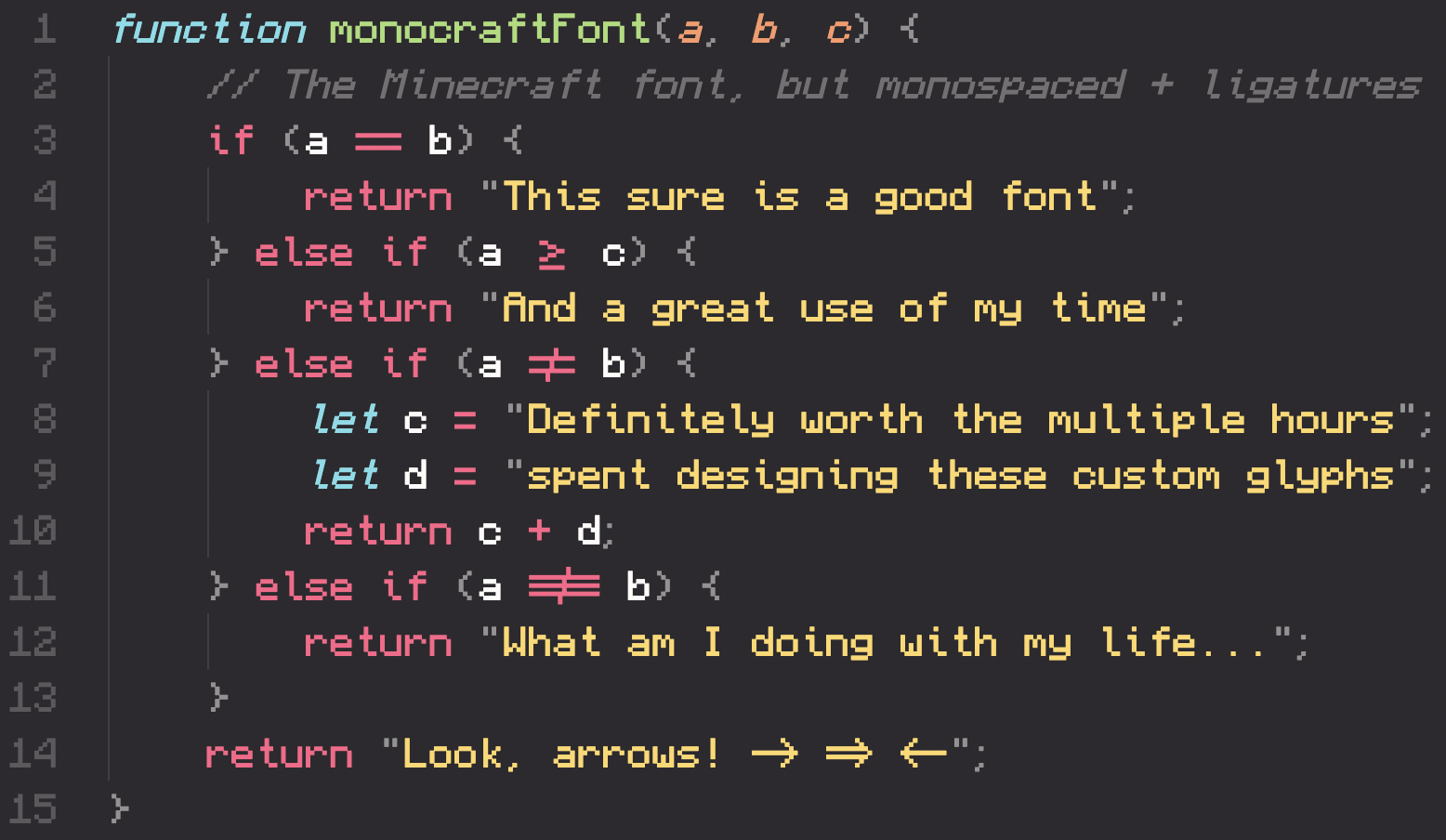 Featured on Ars Technica!
Features
Minecraft!

The characters in this font were based around the typeface used in the Minecraft UI, with a select few glyphs updated for better readability and spacing

Monospaced!

Each character has been carefully redesigned to work in a monospaced font
Thin characters like "i" and "l" have been reworked with tasteful tails and serifs to look better in a monospaced environment

Programming ligatures!

Add some spice to your programming life with all new ligature characters
Arrows now look like arrows and comparison operators are easier to see at a glance
Notice: This project is not affiliated with Minecraft or Mojang in any way and is exclusively a fan project. This font emulates the typeface of the font used in the Minecraft UI, but it does not include any assets or font files from the original game.
How to install
Check out the GitHub repo and follow the instructions in the README for installing the font onto your machine.
FAQ
What ligatures are available?
So far, the following ligatures have been added to the font: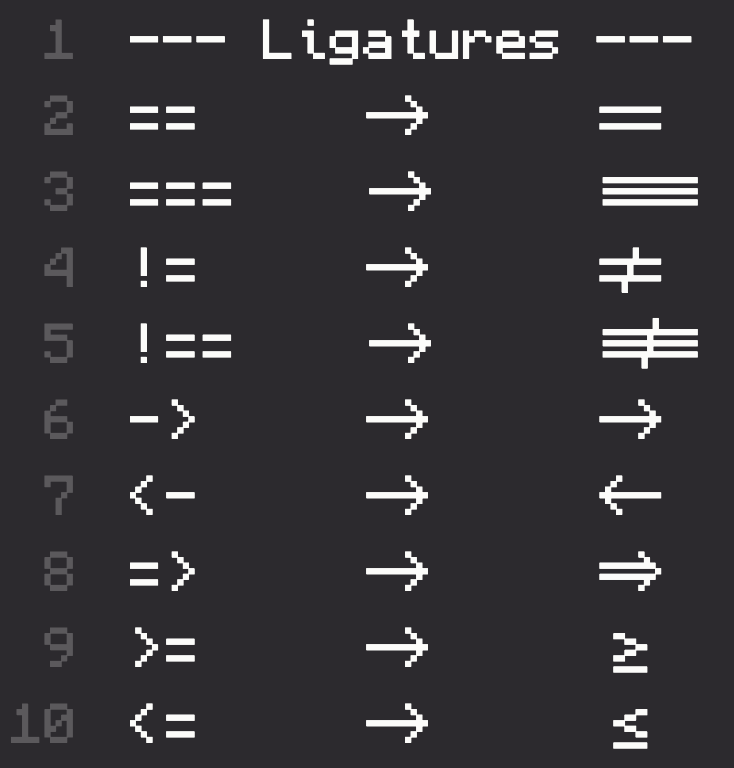 If there is another character combination that you feel could be a ligature, feel free to create an issue.
How were these characters generated?
Using FontForge, a fantastic and open source font designer.
Do you have a version with the original Minecraft font (not monospaced)?
I've got you covered, check out my rendition of the Minecraft typeface here.
Want to get in touch and talk about one of my projects, opportunities, or just feel like chatting?
Feel free to comment below or email me at idrees@@example.comidreesinc.com
Check me out on Github: https://github.com/IdreesInc
Follow me on Twitter: https://twitter.com/IdreesInc
Reach out on LinkedIn: https://www.linkedin.com/in/idrees-hassan/
Or watch my videos on YouTube!